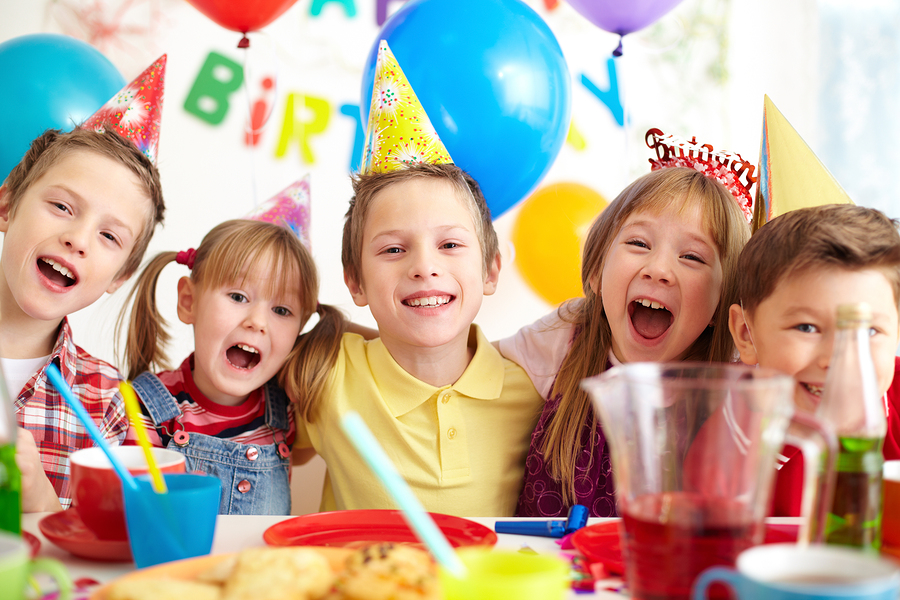 Planning your child's birthday party can be a stressful occasion, especially if you're trying to create a Pinterest-worthy event! (But seriously, where do parents find time for such elaborate decorations?!?!) To help make the prep work for your kid's next celebration more manageable, Olivia's party planners break down the major trends we see at many children's parties and help you decide the whos, whats, wheres, and whens!
Selecting a Kid-Friendly Venue
Because it's likely that your party guests will be running around like banshees for the majority of the party, it's best to choose a venue that has enough space to accommodate lots of running and jumping. Large parks, zoos, gardens, and special kid-focused "activity centers" are excellent options, but don't discount more traditional party venues like museums and banquet halls as well. The perks of an upscale event venue – the large, climate-controlled space, in-house catering, and included clean-up services – may outweigh the benefits of other party location options.
Choosing Kid-Friendly Foods
Small children are notoriously picky eaters, so it's best to choose food that has only a few ingredients. Macaroni and cheese and spaghetti are great "sit-down" options, but we recommend menu items that don't need silverware to enjoy, like pizza, hamburgers, fries, fresh fruit slices, and cookies. The cake, too, is a serious part of most little kids' parties; make sure you commission a cake that reflects your son or daughter's interests, be they Disney princesses or Ninja Turtles.
Picking A Theme
While not every kids party needs a theme, your little boy or girl might enjoy their birthday more if the venue, cake, and party favors are decked out in their favorite cartoon character or general theme (like "dinosaurs" or "cowboys.") Outlets like Party City are great places to find themed decor, or if you're feeling ambitious, you can try to make your own!
Planning The Games/Activities
Every parent knows that structure is key to staving off chaos when multiple kids are involved. Planning a few games and activities can provide this structure, but take care to allow for some free time as well, especially with older, more autonomous children. Consider the following party activities:
Water balloon fights (for outdoor parties only)
Scavenger hunt
Capture the flag
Relay races
Face painting
And anything else you think would entertain children for 20-30 minutes!
For more great tips of throwing a birthday party your child will love, call Olivia Restaurant today or visit our banquet hall blog!