Whether it's the anniversary of your company, an employee appreciation party, or simply a holiday event, company parties are a time when co-workers can kick back and enjoy each other for awhile outside of the office setting. Company parties are wonderful for morale and reward for hard work done well. Often, those who are planning a company party decide to incorporate a themed costume element to make it even more fun. If you're considering this idea, you've probably been trying to figure out a costume party theme idea that checks off a lot of boxes:
Is the concept fun enough?
Will it make for great photos?
Will it allow people to be creative?
Is it too cheesy or obscure?
Will be people be into it?
Granted, costume parties and themes can be tricky—especially in a corporate setting. You want everyone to participate and be excited about it, and it should be something everyone knows. However, there are a few time-tested costume themes that seem to always be a success. Check out our list below.
"Homecoming"
Members of the company can dress as a nerd, jock, cheerleader, goth, member of the marching band…whatever high school stereotype they want! This fun theme always results in great photos—and great memories.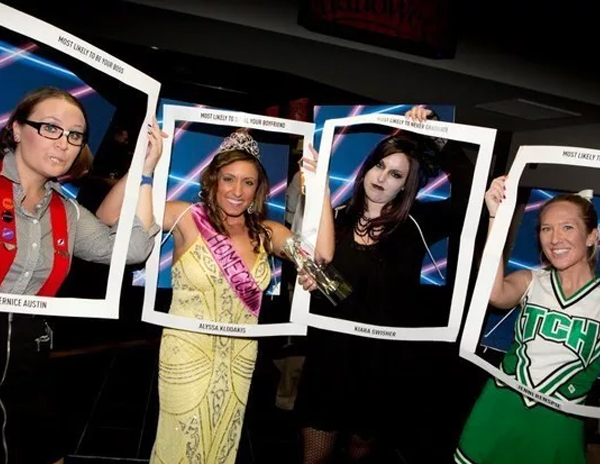 "Throwback"
Instruct company members to pick their favorite decade and dress accordingly! At your company party, the 1920s can mix freely with the 1980s! You'll have lots of punk rockers, hippies, flappers, and greasers wandering around.
"Disney Characters"
Everyone has a favorite Disney character, right? This is another party theme idea that will let your company get creative and work hard to earn a costume prize. This one is particularly great for a company party because Disney characters can be elaborate, like Cruella de Vil, or simple, like Prince Eric.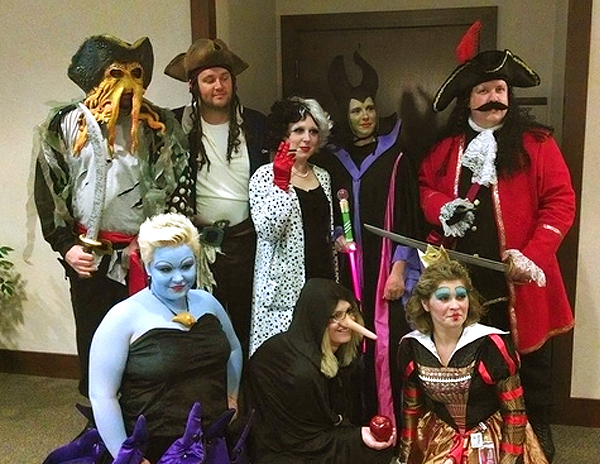 "Favorite Movie Character"
Ask company members to dress up as their favorite celebrity. Not only is this fun and lets them be creative—it also opens the door for lots of fun conversation or "fellowship time". You'll leave the party knowing a lot more about the workers than you did before!
"Black And White"
If you want to go a more classy route for costume party theme ideas, a properly pulled-off "black and white" party never fails. The theme is simple: company members must dress in black, white, or black and white! No other color is allowed.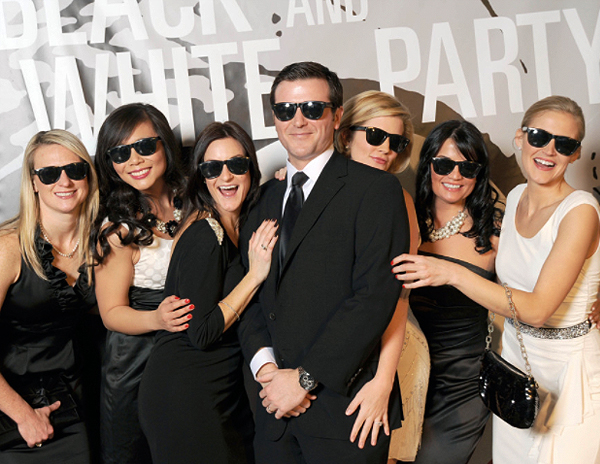 "Mad Men"
If you want to go the classy route but still have people dress up in costumes, consider "Mad Men". It's even in an office setting! Company members can dress in the dapper early 1960s style with pearls, fedoras, pillbox hats, briefcases, white gloves, and cat-eye eyeglasses. As party theme ideas go, this one will please most company members.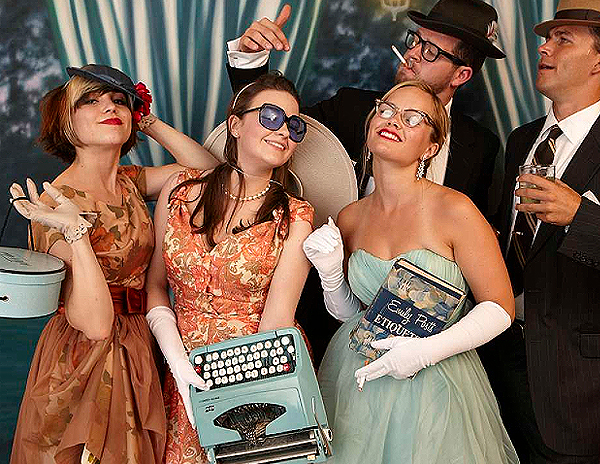 Hopefully these company party theme ideas get your wheels turning! You can even offer prizes for Most Original, Funniest, Best All Around, etc. No matter what, just plan fun things so that everyone enjoys themselves. Remember, with the perfect Los Angeles event venue, amazing catering, and a well-planned event, your party will be a wild success! Contact us at Olivia Restaurant if you are interested in hosting an event with us, whether it's a company party or anything else!