Setting the right mood can take your event to the next level. Whether you want a sophisticated ambiance or a more casual atmosphere, there are steps you can take to get what you're looking for. Oftentimes our clients want a specific mood, but they don't know how to achieve it. Getting that perfect atmosphere can make your event be everything that you want it to be. Here's how to do it.
1. Choose The Right Venue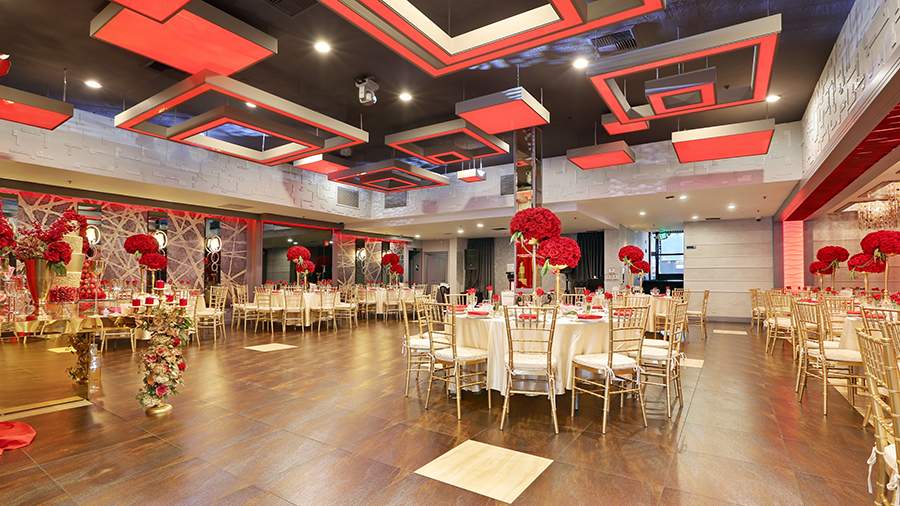 The first step to setting the right mood is to find the perfect venue for your event. Depending on the type of event you're hosting, you may want a small, medium, or large venue.
If you're going for an intimate setting, it may be best to go with a small- to medium-sized venue for your event. Booking a large venue with a small guest list won't give you an intimate feeling, since the guests will be spread out thin. Your room will feel empty and under-attended. Instead, choose a smaller venue that has the amenities you're looking for.
2. Play The Right Music
Music is one of the key elements to setting the right mood for your guests. For a more upscale, sophisticated atmosphere, play classical music in the background of your event. This is typically a perfect choice for a fundraiser gala.
Or perhaps you're looking for a more fun, casual mood. A nice mix of oldies and contemporary hits will be a better choice for something like a birthday party or a more laid-back corporate event.
No matter what the event, there's always a perfect style of music that can help set the mood for you and your guests.
3. Get The Lighting Just Right
Lighting plays an extremely important factor when it comes to setting the mood for your event. At Olivia Event Venue, we have a customizable LED lighting system to get just the right mood for you and your guests.
If you're hosting a corporate event, you may want to set the mood by setting the lighting to your company's colors. An educational event may call for bright lights, while a nighttime gathering may require darker lighting for your event.
Never underestimate the importance of lighting.
4. Offer Excellent Food And Service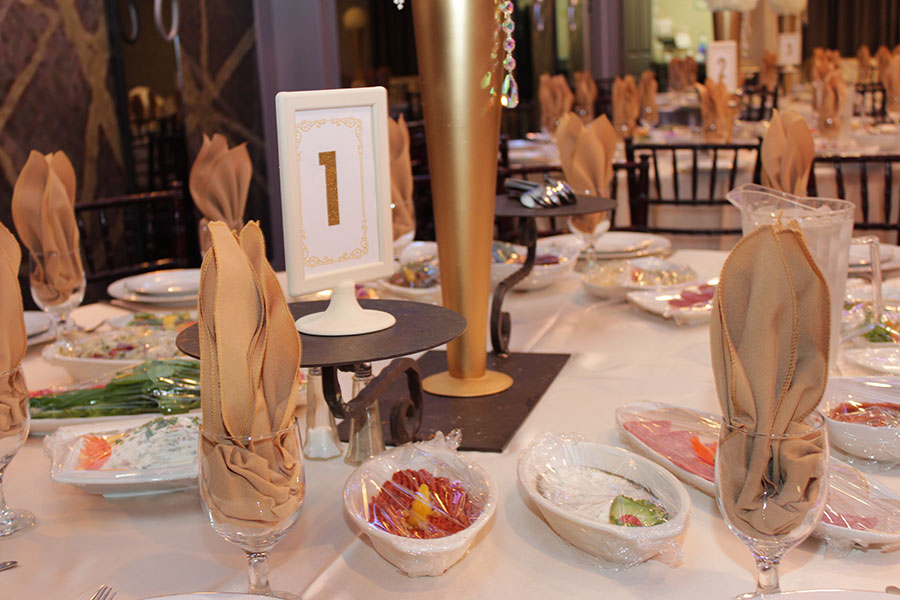 The type of food catering and service you choose will shape the mood of your guests. If you're looking to offer a classy sophisticated evening, choosing our table service option.
Or perhaps you're looking for a more casual experience for your guests. In that case, we may suggest either the buffet or family style service.
The style of food can also set the mood for your guests. For a more casual experience, you may choose to offer comfort food for your guests.
5. Have A Good Layout
The room layout that you choose for your event can make a big difference in the mood. If you're holding an educational event, we recommend using a horseshoe or classroom style seating. This will allow the guests to focus on the presenter.
For a more casual atmosphere, you may choose something like cabaret-style seating. This will allow guests to speak and mingle with each other.
A good rule of thumb is that the room layout always has a good "flow". Don't allow bottlenecks or crowding.
Conclusion
As you can see, setting the right mood takes quite a bit of effort. All of these decisions will help to shape your guests' experience and get the right message across at your event. Setting the wrong mood can seriously limit the success of your gathering. If you're currently looking for venues for your next event, please contact us at Olivia and allow our experienced staff help set the right mood for you and your guests!