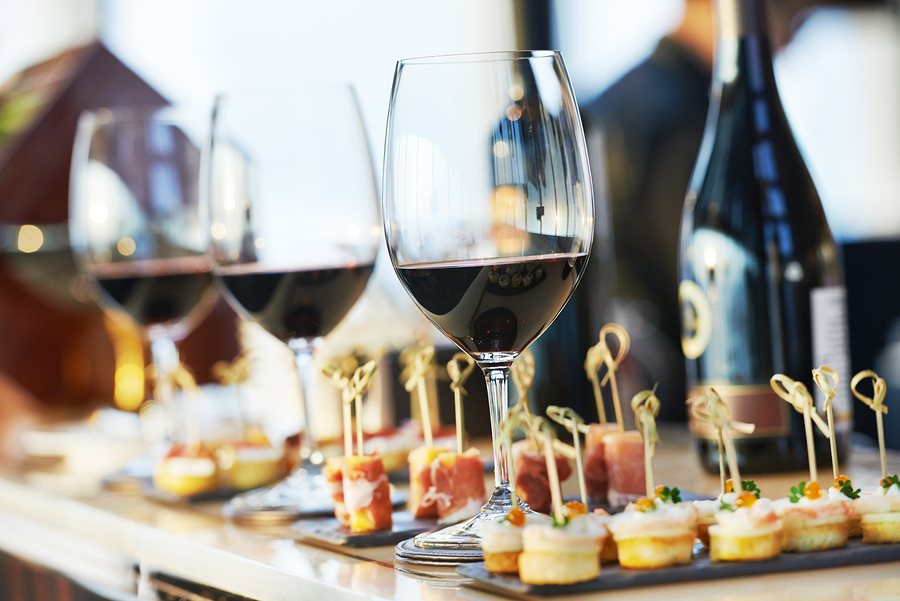 Weddings may get most of the attention, but milestone wedding anniversaries deserve just as much, if not more, of our praise and admiration. To help your parents, grandparents, or close friends celebrate their 20th, 30th, 40th, or 50th wedding anniversaries, Olivia Restaurant offers a step-by-step overview for planning a memorable affair.
Step #1: Choose The Date, Time, & Venue For The Party
While it's best to host the anniversary party on the actual anniversary date, this may not always be possible. Begin looking for your party's social event venue 6-12 months ahead of time to make sure the Saturday before or after the couple's anniversary will be available, and be sure you check with the couple before putting down a deposit. Also, consider the age of the couple and their guests; older people may not want to stay out all night, so consider hosting 30th, 40th, and 50th anniversary parties earlier in the afternoon.
Step #2: Create a Guest List
Begin by making a list of the people who are important to the couple you are celebrating, including friends, family members, and work colleagues. Once a complete list has been made, use the venue's capacity as a way to narrow down the guest list to a number that fits within your party's budget restrictions.
Step #3: Purchase The Party Invitations
Similar to a wedding, the anniversary party's invitations say a lot about the event. For professional-looking cards, we recommend ordering your invites from one of the many shops that specialize in printed invitations, and be sure to include all the relevant information about the party, including the date, time, location, parking information, what type of food will be served, level of formality, and the RSVP card with self-addressed and stamped envelope.
Step#4: Curate the Menu & Order The Cake
Unless you plan on hosting a small party, it's best to hire a catering company to prepare the culinary offerings for your loved ones' anniversary dinner. In addition to including the couple's favorite foods on the menu, cake is often served at most anniversary parties. (Tip: Specialty cakes must be ordered 3-4 weeks before the event.)
Step#5: Plan the Program
Many anniversary parties include music in the form of a live band or DJ, dancing, and at least one toast, typically from the couple's siblings or children, to commemorate the occasion. (Tip: Keep the party lively by only allowing a certain number of people to speak, and ask each to keep their speeches to under 3 minutes.) When planning the entertainment, too, don't forget to keep the couple's preferences, age, mobility, and energy levels in mind.