Sometimes, even though celebrities have all the money in the world, they choose to make their relationship official with a small wedding. Whether it's because they prefer privacy or simply don't want to spend thousands on their union, these celebs are proving that sometimes smaller and more intimate is better. Here are several famous couples who decided to keep it low-key with a small wedding.
Jay Z & Beyoncé
If anyone in the world could have a blowout wedding, it's these two—yet they decided to host an intimate, simple wedding on the rooftop of their Tribeca apartment.
Miranda Kerr & Evan Spiegel
The marriage ceremony between the model and her Snapchat CEO husband took place at the couple's home in the afternoon, with around 50 wedding guests.
Margot Robbie & Tom Ackerley
Australian megastar Margot Robbie and movie director Tom Ackerley, arranged for their wedding guests to gather at various locations and be picked up by buses in order to reach their secret, low-key wedding location.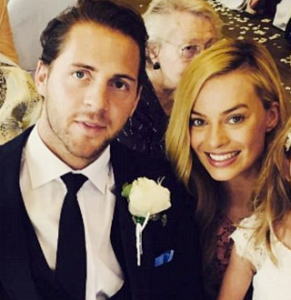 Mary-Kate Olsen & Olivier Sarkozy
After three years of dating, former actress/fashion mogul Mary-Kate Olsen and banker Olivier Sarkozy chose to get married at a private residence in Manhattan in front of only 50 guests.
Penn Badgley & Domino Kirke
When Gossip Girl actor Penn Badgley and sister of actress Jemima Kirke's sister tied the knot, they decided to do it in a Brooklyn courthouse, surrounded by their family and friends.
Ilana Glazer & David Rocklin
Hilarious actress Ilana Glazer chose to go super low-key when she quietly married her scientist boyfriend at a City Hall ceremony in New York City.
Matt Damon & Luciana Barroso
World-famous actor and producer Matt Damon and Luciana Barroso chose to have a simple City Hall wedding in Manhattan in order to keep their union out of the papers.
Jessica Alba & Warren Cash
Actress Jessica Alba famously married her producer boyfriend wearing a maxi dress and a ponytail, at a simple ceremony at a Beverly Hills courthouse…on a Monday.
Kiera Knightley & James Righton
These two—famous actress Kiera Knightley and her musician husband James Righton—married in front of just 11 wedding guests in a French town hall.
Kristen Bell and Dax Shepard
Super cute celebrity couple Kristen Bell and Dax Shepard reportedly only spent $142 on their wedding, and got married in a courthouse. Mrs. Bell even wore pants instead of a dress.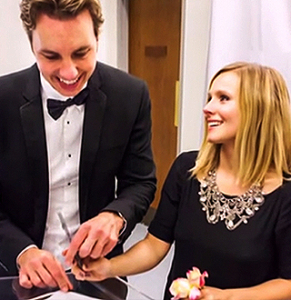 Jennifer Lopez & Marc Anthony
The world-renowned Jennifer Lopez married Marc Anthony in her very own home back in 2004. Guests thought they were attending a regular party—until Jennifer appeared in her backyard wearing a wedding gown.
Jerry & Jessica Seinfeld
Superstar comedian Jerry Seinfeld chose to marry his now-wife, cookbook author Jessica Seinfeld, at a private Greenwich Village townhouse with just 40 wedding guests.
Angelina Jolie & Brad Pitt
Again, these two megastars could have had the wedding of the century—but instead chose to be wed at their own home with few guests, with a simple homemade wedding cake.
If you're planning a low-key wedding of your own, you'll want an intimate, small wedding venue. At Olivia Restaurant, we host many small weddings within our stylish yet classic space. We offer incredible food and beautiful surroundings for the most romantic and chic wedding receptions. We offer a medium-sized venue that can hold up to 150 guests, or an even smaller wedding venue if you prefer. Contact us to learn more about our spaces and what we offer!