Whether you're a small business or major corporation, team building has become an important addition to any company. It isn't simply about having employees clock in and clock out anymore. It's vital to the health and growth of any company to foster a team-oriented environment in the workplace. Employees are happier when they care about the people they work with, so what better way to foster that team-oriented environment than to host a team building event? At Olivia Event Venue, we've hosted some great corporate functions. Here are some fun, creative ideas we've seen for team building.
1. Host A Mystery Dinner
A great team building event idea is to take your team members out for a mystery dinner. Don't tell them what's on the menu, and have the chef cook up something interesting for the night!
At Olivia, we pride ourselves on offering incredible cuisine for our clients. If you're interested in the mystery dinner concept, you can work with our catering services and specialize a mystery menu perfect for your team building event. The only thing we would suggest to find out beforehand is if anyone has any major allergies or if there are any vegetarians or vegans. We'll take care of the rest!
2. Escape Room Games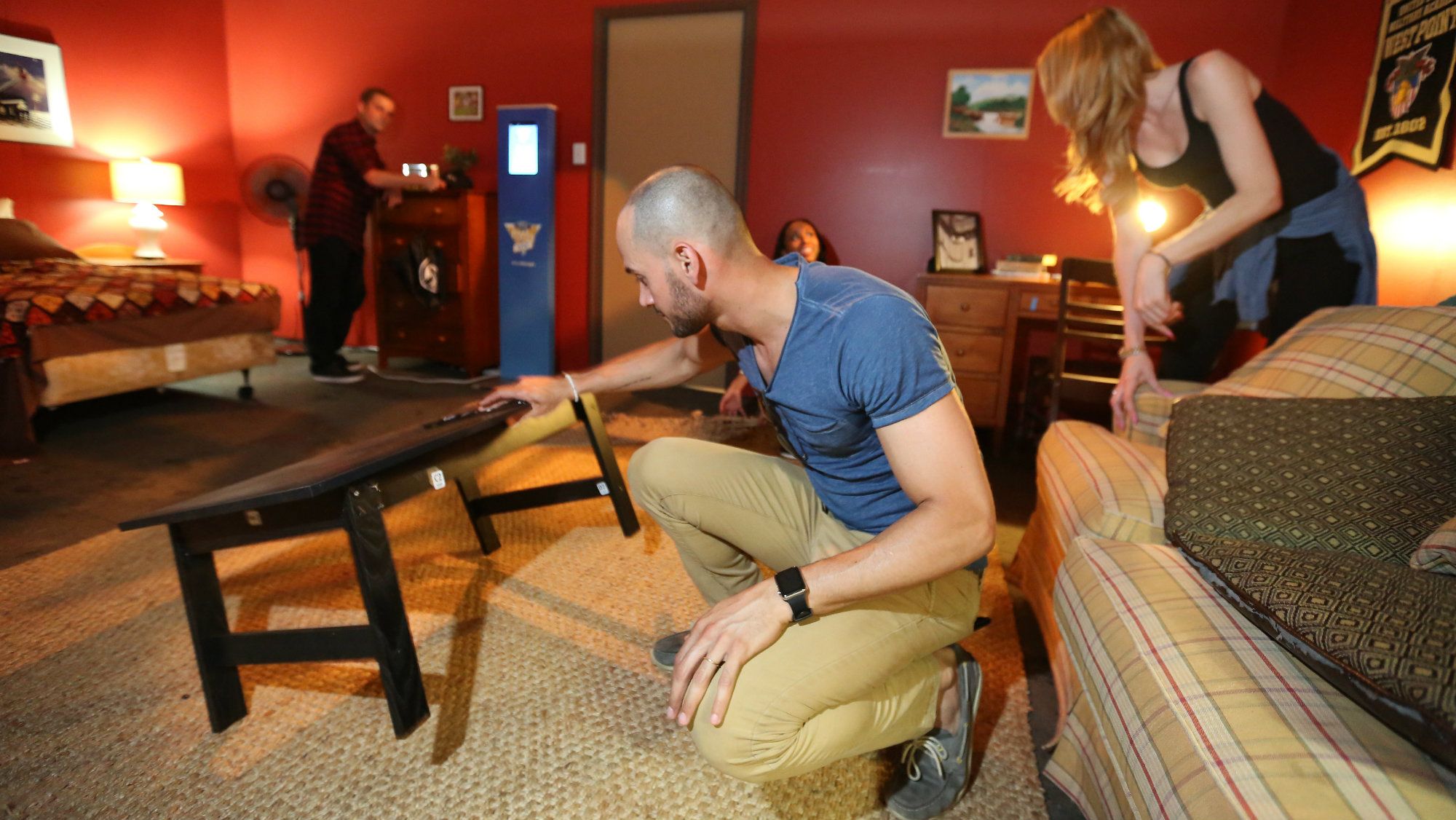 Escape rooms have become all the rage recently. Chances are, if you announce to your staff that you'll be visiting an escape room, they will be very excited. There are many escape room locations here in Los Angeles, and they range from scary to thought-provoking.
The great thing about escape rooms is they require teamwork to get out. Your employees will have to work and think together and communicate well in order to escape the room. These skills translate well into their day-to-day tasks.
3. Host A Talent Show
This is one team building event idea that will put your employees outside of their comfort zone. For some this can be scary, but afterward they'll love that they did it.
Find a local event venue and have them set up a small stage area, and let your employees know that they're going to have to perform a talent. You can offer prizes for 1st, 2nd, and 3rd place winners.
While some employees may feel uncomfortable at first, it will draw them out of their shell. Your team will bond over either the competition or the humiliation of it! Either way, it will be a fun memory.
4. Cooking Contest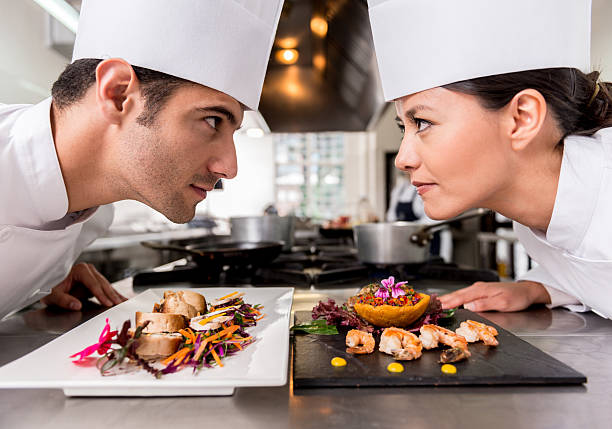 This is another fun team building event idea. Divide your team into small groups of two or three and have them cook a specific meal that you've come up with beforehand. Get all the necessary ingredients, utensils, and cookware needed, and set up a handful of tables for them to try their hand at cooking.
Right away this is going to force each team to work together and communicate. Whether they're a novice or an expert at cooking, teamwork will be required. It will also draw out their competitive sides.
5.  Host A Meet & Greet
Sometimes it's best to keep things simple. Why not just choose a local venue and host a small gathering with your employees and their spouses? Host a night of excellent food, drinks, and music, and have your guests mingle. They'll get to meet each other's partners and loosen up over drinks.
We might suggest setting up a seating arrangement where people from different departments will sit beside each other. This will get employees to meet others that they usually don't spend time with at work.
Team Building Event: Conclusion
Making sure your employees are happy and working together cohesively can make a major impact on their efficiency level. Employees like to know that they're appreciated, and hosting a team building event is one way you can give back to them and show them that appreciation. If you're interested in hosting a team building event, feel free to contact us and ask us about our amenities.