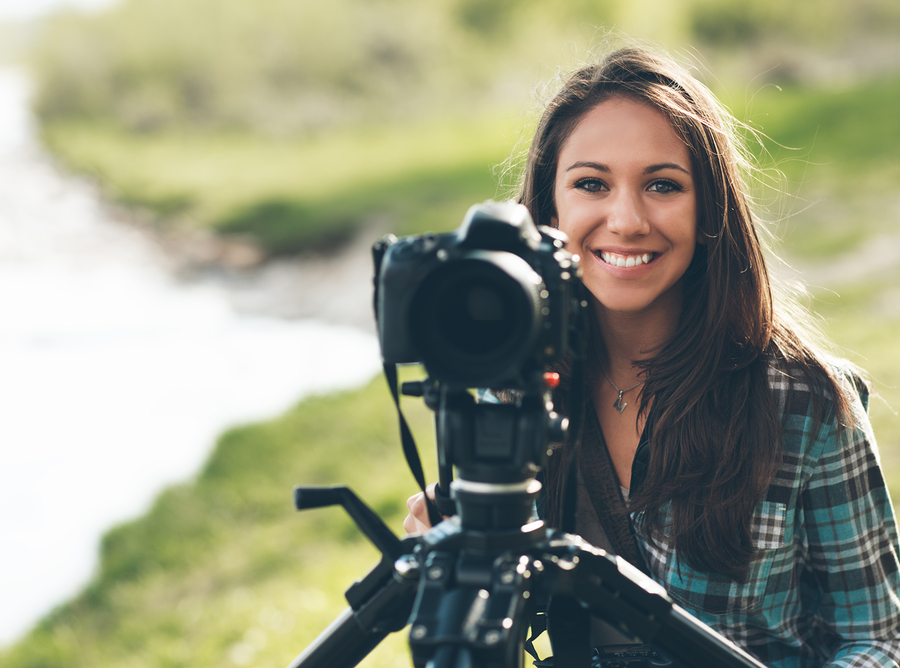 A girl's Quinceanera is a once-in-a-lifetime event, and what better way to remember your special day forever than by capturing every detail with professional photography? To make sure you get the most out of your Quinceanera photographer, Los Angeles social events venue Olivia Restaurant has put together a few tips we've learned from dozens of young ladies (and their families) over the years. For the best Quinceanera photos ever, don't forget to:
Tip #1: Vet Your Photographer BEFORE You Hire Them
Even if a particular Quinceanera photographer comes highly recommended, it's important that you meet with them (or at LEAST speak with them on the phone!) before hiring them to capture your big day. Remember: you'll likely be spending to entire day with this person, so be sure that you feel comfortable enough around them to be yourself and direct the photographer as needed. Sharing a similar artistic vision is important, too, so ask to see a photographer's portfolio of other Quinceaneras to get an idea of what YOUR photos will look like.
Tip #2: Capture Everything!
The actual Quinceanera celebration is an important aspect of your big day, of course, but there's so much more to photograph than just the party! Ask the photographer to arrive early enough to take pictures of your dress, your shoes, and your jewelry (before you put them on), then be sure they take some pictures of you, and the rest of your court, getting ready; though it may seem unflattering, young women often cite pre-party photos with their mother or abuela as Quinceanera memories they were most happy to have.
Tip #3: Mix Up You Styles!
There are hundreds of ways to shoot any given scene, and it's important to try a number of different styles while taking your Quinceanera photos. To help your photographer know which photography styles you like, try sending 10-20 samples of cool photos to your photography professional a few weeks before your party, or create a inspirational Pinterest board and share it with your photographer. Remember: when reviewing photo examples, pay close attention to framing, lighting, focus, color (or lack of color, in the case of black-and-white photos), and movement.
Tip #4: Vary Your Poses
When your big day is over and you're looking through the hundreds (or thousands!) or Quinceanera photos, you'll be extremely disappointed if you look exactly the same in all your pictures. To get a variety of different looks, be sure to strike a number of poses and employ a variety of facial expressions. Also, instruct your photographer to get a lot of candid (unposed) shots of you and your Quinceanera court as well; these are often the most genuine pictures you'll have of the event.
Tip #5: Take Advantage of Your Surroundings
Interacting with your surroundings can lead to amazing, creative Quinceanera photos that you'll treasure for a lifetime. Consider incorporating a classic car, family pet, or props (like colored umbrellas, sparklers, or bubbles) into your photos. Shooting in a gorgeous location, like on a beautiful beach or a carnival, is also a fantastic way to get unique, one-of-a-kind shots!
For more fantastic tips on planning social events like Quinceaneras, birthday parties, and bridal showers, visit Olivia Restaurant's blog or contact our fine banquet hall today!