Baby showers are so much fun, but for guests, deciding on a baby shower gift can be nerve-racking. No one wants to give the 100th baby blanket of the day, homemade gifts can be met with poor reception, and you want to get something that's actually useful.
If you're in the middle of planning a baby shower for a friend or family member and are finding yourself stuck on a gift—or are hearing a lot of other guests who are unsure—here are some fantastic ideas that aren't the typical go-to baby shower gift idea.
---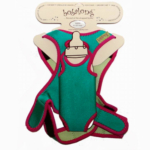 A Bobalong
Say goodbye to dropped and thrown bottles during car rides. Don' t all parents experience that? The Bobalong eliminates that by combining a bottle holder with a vest. So smart!
---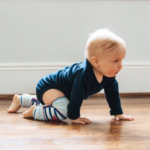 Baby Legs
How cute are these?! Basically leggings for babies, Baby Legs are practical, too. They keep the baby's legs warm and protected as they learn to crawl. Absolutely adorable!
---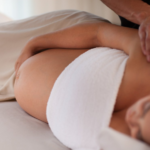 Prenatal Massage & Pedi
This is a particularly good gift if the mommy-to-be has been having an uncomfortable pregnancy. Or hey, even if she hasn't, she'll love getting a relaxing, pregnancy-specialty massage. Throw in a pedicure too, and she'll feel completely pampered.
---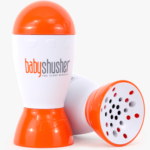 The Baby Shusher
More than just a run-of-the-mill noise machine, the Baby Shusher has been called "life changing", imitating a human shushing sound. Obviously, it varies from baby to baby, but the Baby Shusher has been making waves amongst new parents.
---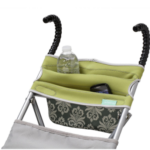 Stroller Storage
Such a simple concept, but so useful. Sure, moms all have a purse and a diaper bag when they go out. But there are always those certain items that need to be right within reach: phone, keys, tissues, a pacifier. Stroller storage is perfect for that, and they come in countless designs to match mommy's taste (or the stroller!).
---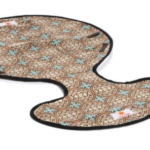 Cool Wazoo
A Shark Tank favorite that is beloved by moms, the Cool Wazoo is a five-in-one item that cuts down on a lot of clutter inside a diaper bag. Invented by a mom who got fed up with so much stuff, this is a high chair cover, a shopping cart cover, a changing pad, a swing heat protector, and a car sun shade. Brilliant!
---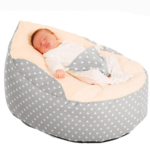 Baby Bean Bag
An amazing item, but not seen or given too often. Babies love nestling into these baby bean bags. They make a great item to grab and go if mommy is planning on visiting with a friend or family member for awhile. A mom must-have.
---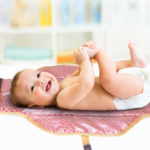 On-The-Go Changing Mat
For some reason, this isn't often given at baby showers, but every mother needs one. Circumstances for diaper-changing won't always be in mom's control, and an on-the-go portable changing mat is a necessity.
---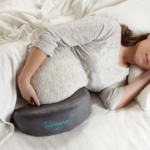 Pregnancy Pillow
Therapeutic pregnancy pillows are another "for mom, no baby" gift that she will love. Designed to make sleep and rest more comfortable, a pregnancy pillow will be much appreciated—especially in the later months.
---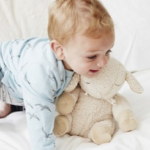 Sleep Sheep
This award-winning sleep aid doubles as a toy and features several different types of sounds, including heartbeat, rain, ocean surf, and more. Babies love falling asleep with this little guy, and moms love it because it works so well.
---
If you're in the middle of baby shower planning and you're looking for the right venue, check out Olivia Restaurant. The perfect size for smaller gatherings, our intimate venue is just right for a sweet baby shower. We also provide absolutely incredible food for baby showers. Check out our venue's virtual tour, or contact us if you're interested in availability.