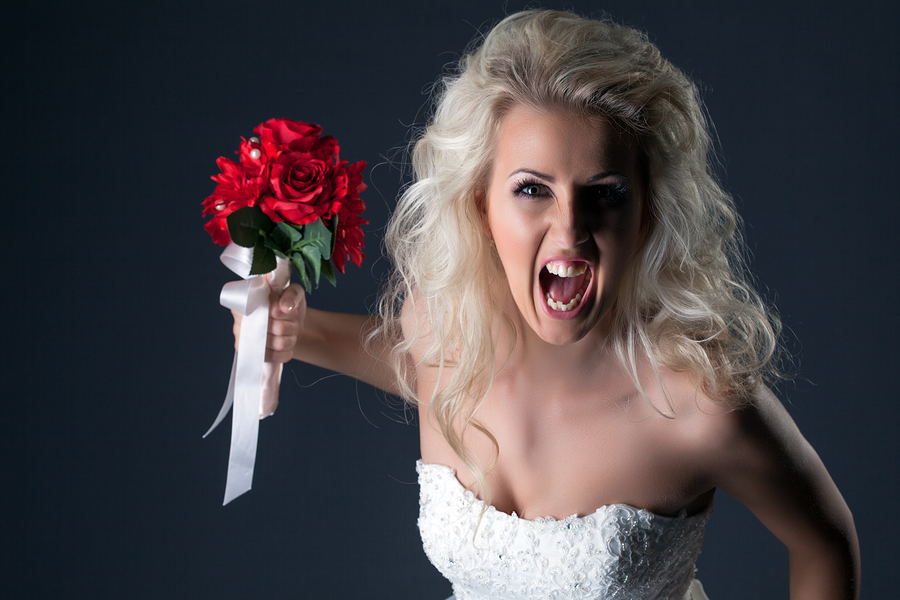 Everyone has heard the term "Bridezilla," of course, but most grooms don't realize that their actions, especially in the days and weeks leading up to the wedding, can contribute to transforming their sweet fiance into a whirlwind of stress and anxiety. To avoid making your bride-to-be miserable (and starting your marriage off on the wrong foot), grooms should try their hardest to do the following during the bridal preparations:
Choose The Right Suit
While the decision about the type of suit the groom wears is ultimately the groom's to make, collaborating with the bride is the best way to make sure you end up making the "correct" decision. Your wedding color palette and the formality of your wedding will influence the color and type of suit you wear as well, so it's generally best to establish the wedding venue and colors before picking out your suit.
Keep Things Clean
They say cleanliness is next to godliness, but in this case, cleanliness is the best way to keep your bride happy. Grooms should make sure they get a haircut one week (no closer) before their wedding, and unless your bride wants you to have facial hair, be sure you shave carefully on the morning of your wedding. Because things will likely be crazy the week before and after your wedding, it's a great idea to hire a cleaning service to come to your house once or twice so that everything stays tidy during the last-minute hysteria.
Learn To Dance
Many grooms balk at the suggestion of "dancing lessons," but scheduling a few weeks worth of practice before your wedding will help put your bride's mind at ease and will help you look suave during your all-important "first dance" as a couple. If your bride wants to impress her friends and family with a choreographed dance routine, the best way you can show her that her opinions matter is by learning the routine through-and-through (and not complaining while doing it, either).
Spend Time On Your Vows
Like learning to dance, spending a lot of time on your wedding vows (if you've decided to write your own) will show your bride that you care and will help alleviate her stress. If you need help coming up with ideas, the internet is full of great resources for penning the perfect wedding vows. And once your vows are finished, don't forget to practice, practice, practice.
Keep Your Groomsmen In Line
Getting married is a momentous occasion, and your bride expects a certain amount of celebratory debauchery among you and your groomsmen. However, it's important that your friends and brothers know not to get out of hand or take things too far, especially the night before or the day of the wedding. Bailing a groomsman out of jail or trying to corral a drunk member of your wedding party during the ceremony or reception can sour a bride's mood quickly.