We all love wedding favors. You know, those cute little trinkets or gifts that we get at the end of a wedding? From chocolates to succulents, we've seen plenty of great favors that couples have given out at the end of the reception. But what if you have a winter wedding? Do you give out the same typical favors, or do you try something more seasonal? With the cold weather, it might be more memorable to give your guests something a little different that they can actually use during the winter season. Here are some festive winter wedding favors your guests will absolutely love.
1. Christmas Tree Ornaments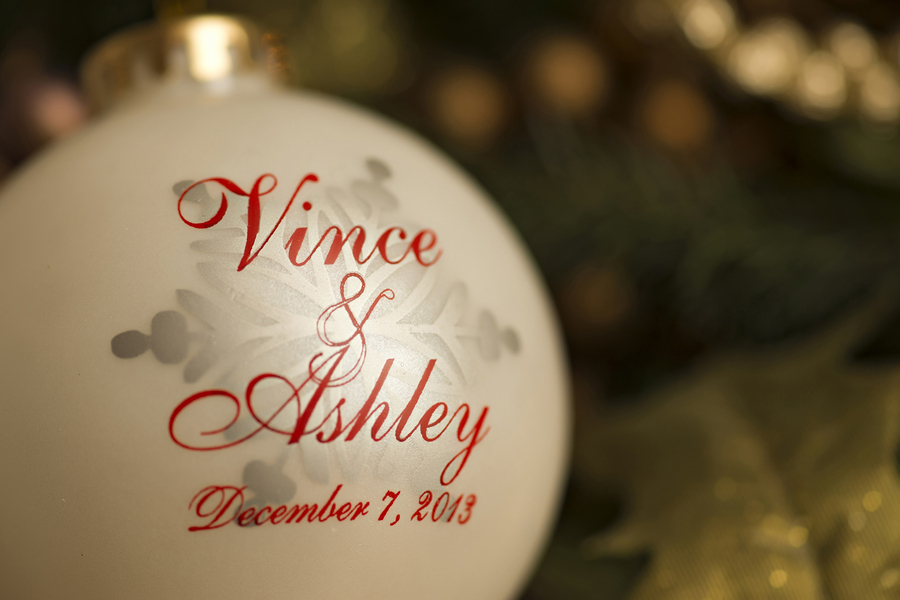 If you know the majority of your guests celebrate Christmas, an ornament that they can use to decorate their tree will make a cute, festive favor idea.
This way, every year when they decorate their tree, they will be reminded of your amazing wedding.
2. A Thermos
At one of our recent winter weddings, the couple gave customized thermoses for their guests to use for coffee, and guests were able to take these home as a wedding favor.
This is a wonderful idea, since a thermos makes a perfect gift to someone during the colder season. A good thermos will keep morning coffee warm all throughout the rest of the day.
Just like the Christmas tree ornament, every time someone uses their thermos, they will remember they got it on your special day. And trust us, they'll use it!
3. Fleece Blankets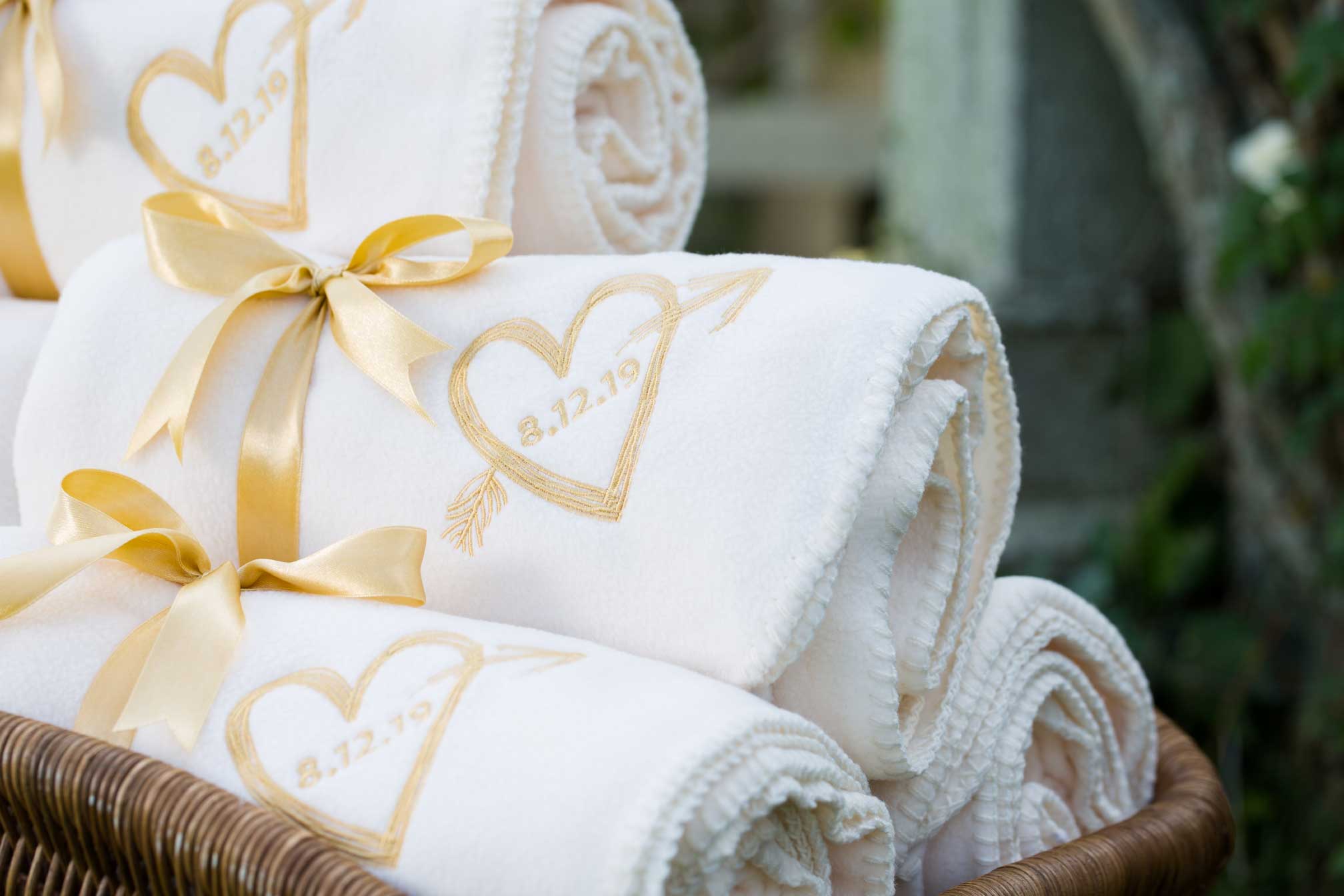 In keeping with the winter theme, why not give the gift of warmth to your guests as their wedding favor?
Consider setting up a blanket station with blankets for your guests to use throughout the wedding in case they get a little chilly. At the end of the night, people can take them home to keep.
If you want to splurge a little bit and make your wedding favors more personal, you can have the blankets embroidered with your initials or your wedding date.
4. Winter Gloves
Just like the blankets, nice winter gloves make a fantastic cozy-creating winter wedding favor. Your guests will use this practical gift all throughout the cold season.
Although the temptation with wedding favors is to add your initials or wedding date, for gloves, we recommend skipping this. It might be strange for your guests to use winter gloves with someone else's initials on them. They will be more likely to wear them if there's no personalization added.
5. Scarves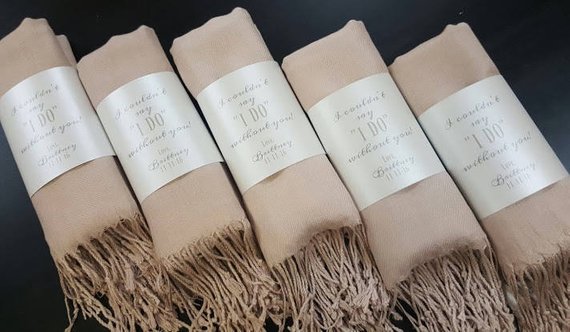 A few years back, during a winter wedding that we had the pleasure of hosting, the bride and groom gave their guests scarves as their wedding favor.
We thought this was a wonderful idea. We love scarves in the winter. Not only are they practical for keeping warm, but they're also a great way to add a nice touch to a winter outfit.
Definitely avoid any dates or initials on it, though. Just like winter gloves, this is a piece of clothing and guests are more likely to use them if they don't have anything personal on it related to your winter wedding.
6. Hot Chocolate Favors
What better way to warm up during the winter season than with rich, creamy hot chocolate?
Give your guests mason jars filled with all the ingredients they need to make their own hot chocolate at home.
They'll have all the makings of the perfect cup of hot chocolate to warm them up, and then they'll be able to use the mason jar afterward.
7. Mini Snow Globes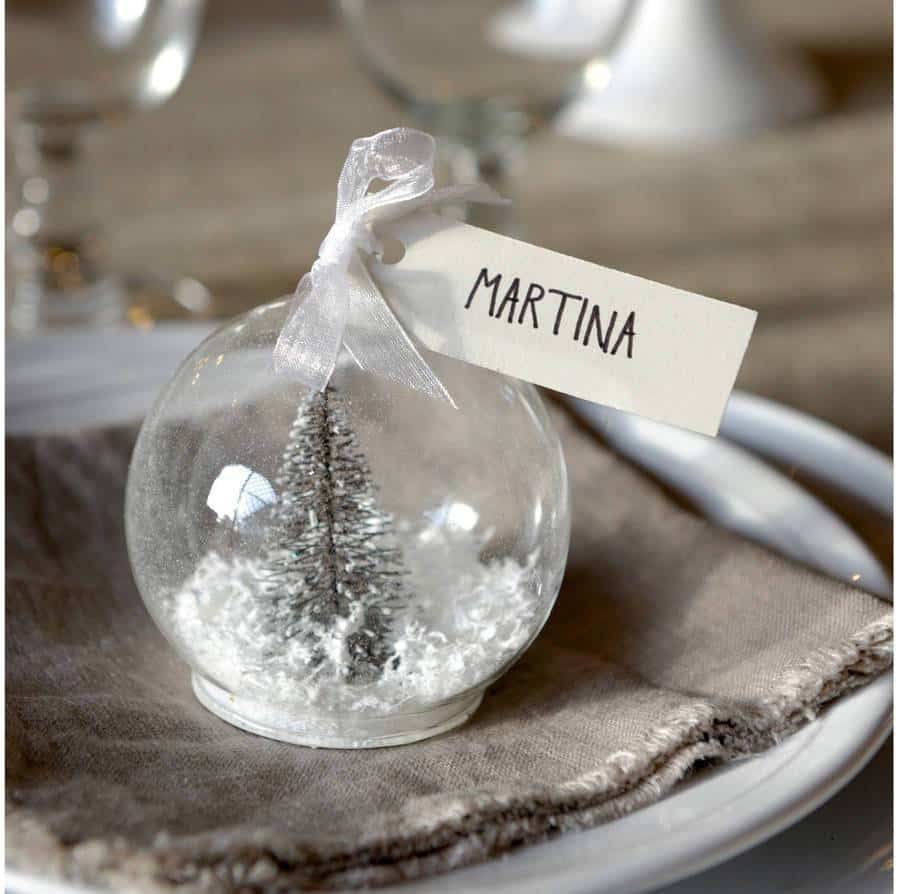 What's a better reminder of the winter holiday season than snow globes? These cute-as-heck gifts can be used as decorations by your guests around their homes during the holidays season.
Every winter when they take them out with the winter decorations, they will remember your beautiful winter wedding.
8. A Pair of Slippers
Who doesn't love snuggling in a warm pair of slippers during the cold winter season? These are one of our favorite winter wedding favors. They'll help keep your guests' feet and toes toasty all winter long.
Again, we recommend skipping any initials or wedding dates on this particular wedding favor.
9. Hand Warmers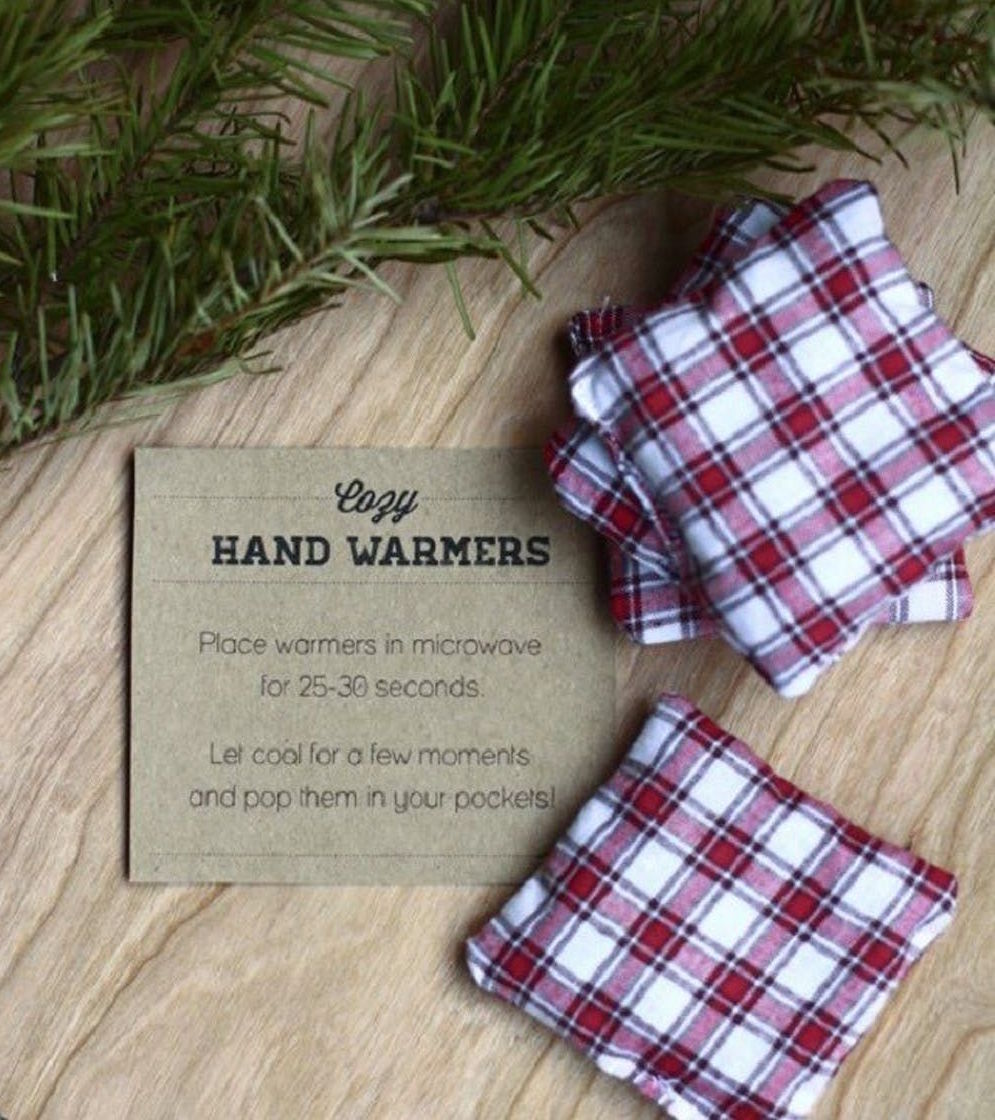 Your guests will love you every time they use this pair of hand warmers! It's a simple gift that will help keep them warm on their adventures out in the cold during the winter season.
Conclusion
We love when couples decide to have their weddings in the winter instead of typical spring and summer. There's something very romantic about sharing your warm love with guests during the cold holiday season. While you can always give typical favors, consider going the extra mile and treating your guests to something a little more cozy. The winter wedding favors on this make very practical gifts that they will be able to use to keep themselves warm and in the festive spirit all season long. If you have any special requests or needs for your winter wedding, please contact us.